It's been a while since I haven't posted anything on this blog ! So let me give you some news before I get overwhelmed again by my teaching duties (which will be very dense from next month and until january).
Today I start with a great conference which was held in Marseille this July. First, I have to thank the organizers, in particular Thierry Masson, for their very warm welcome. Thierry, who fell in love with Marseille (the photographs randomly appearing on the conference website are from his personal collection), shared his enthousiasm with all of us. He gave me a 1 meter long panoramic view of the Vieux Port which he assembled himself out of photographs taken in 1869. This gorgeous piece of work now stands in my office and helps me remember the wonderful moments spent drinking some wine while staring at the very same view, on which the sun set. Magical !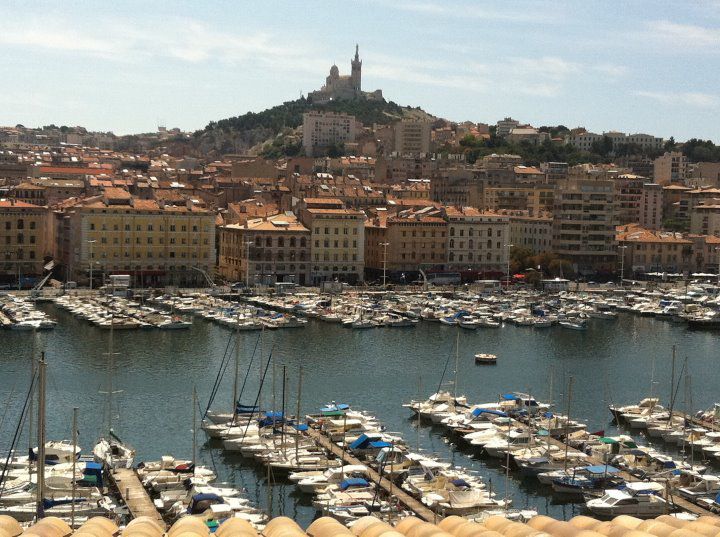 On the more serious side, this very broad conference is one of those few where you can talk to people well outside your field, and hear from them about the hottest news out there.
For instance Carlo Rovelli told about a conjectural new state of matter : "Planck stars" ! To find what these objects are expected to be, here is a (rather critical) blog review, with a response from the author. The original paper is here.
But of course there was also more specialized sessions, with a very high density of interesting talks (at least in the mathematical physics sessions I attended. By the way the slides of my own talk are here. I let you judge for yourself whether it increased or decreased the density).
One thing that struck me was Fedele Lizzi's and collaborators result about bosons stopping their propagation at high energy in the spectral standard model. With Nadir Bizi, we have a result which says that an almost commutative manifold cannot have a noncommutative causal structure (which we define), unless the causal structure on the commutative part disappears at small scales. The methods are completely different but point in the same direction ! Maybe they simply both point to a breakdown of the theory at high energy scale : after all the smooth manifold structure on the spacetime part of the model cannot be trusted at arbitrarily high energy.
Walter van Suijlekom was there too (you can see his comments about the conference here). He has wonderful pedagogical talents. You can translate "I understood what the hell he was talking about !". I even found his discussion of inner perturbation in NCG very enlightening, which is no small feat since I'm a really slow learner. Given his great clarity of exposition, his new book promises to be one of the best entry point in the field.